2018 National Invitational 28 Gauge Sporting Clays Championships Winner
Bill Morris of Virginia wins 2018 National Invitational 28 gauge Sporting Clays Championships
by Hector Cromartie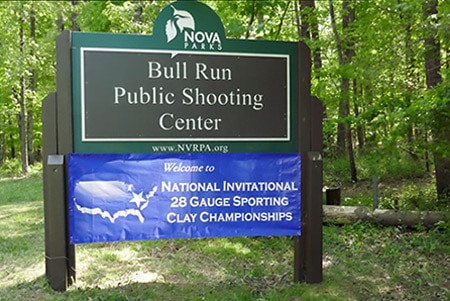 The Bull Run Shooting Center (near Dulles International Airport in Northern Virginia) hosted this year's annual 28 gauge invitational shoot on May 12 together with a new fifty target 28 gauge Five Stand event.
The tournament was developed by Toby Davis, a former top Virginia skeet shooter, as an invitational event with the hopes to grow it into a major NSCA registered tournament. Davis' NIT website says he envisioned an event comparable to skeet's Great Eastern which preceded the national championships or golf's Masters Tournament, one of that sport's "majors". No small thinking there!
Now in its eighth year, the 28 gauge NIT has grown steadily and is now the largest sub-gauge invitational in the nation. This year 67 shooters entered the main event with 29 in the Five Stand. Davis donated all proceeds of the two events to the Friends of Bull Run for improvements in the sporting clays course.
Toby Davis noted "Bill Morris' score of 97 tied the record high score set in 2016 by Richard Vance of Ohio, an incredible score we did not think would be matched for many years. Bill had a perfect score going deep into the course and he missed at the one station our target setter, Michael Botelho, had planned as the separator station. Michael placed several difficult target presentations in the final five stations and some caught up with Bill's precision shooting—but his outstanding score speaks to his excellence and Michael's creative target setting."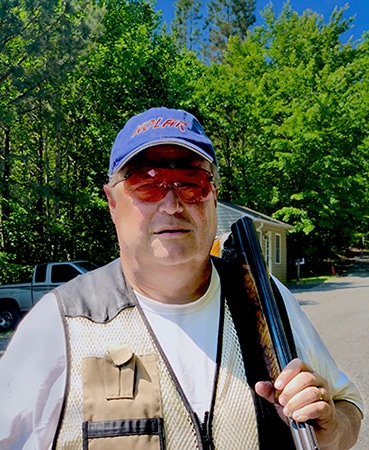 Some previous NIT champions include Robert Crow (2015), now with White Flyer Target Company, Shane Naylor (2012) of North Carolina, Steve Edmonson of Pennsylvania and the inaugural event winner in 2011 and MIke Guard (2013) of Maryland.
$100 gift certificates donated by Cabela's were won by Jeff Koval and Bill Concolino, both from Pennsylvania, and Phil Smith, from Virginia. The $500 Briley Manufacturing's gift certificate was won by Michael Guard of Maryland. (All gift certificates were randomly awarded door prizes.)
Davis commented that shooting began promptly at 9 am on that Saturday, concluded as planned at 3 pm and planning for the 2019 National Invitational 28 gauge event commenced at 3:15 pm–looking to return to the fantastic Bull Run Shooting Center in early May next year.
Stay tuned for more details on the 2019 National Invitational.
2018 Tournament Information
2018 National Invitational 28 Gauge Tournament
Saturday, May 12, 2018
Bull Run Shooting Center, Centreville, Virginia
100 Registered 28 Gauge Targets – European Start – 9am – 3pm
50 Registered Five Stand – 28 Gauge – 11am – 3pm
(begins at 11am; use WinScore to Squad)
Held in conjunction with the Apple Blossom Open
Shoot all 3 Events
Target Setting Committee:
John Justice, Dennis Peacock, Michael Botelho, Rich Zaorski
Special Advisors:
Taylor Cosby, Ken Schafer
Register Online Using WinScore